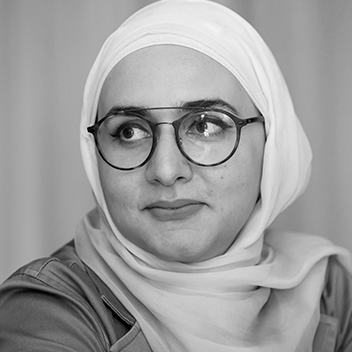 Aya has worked as an architect in Egypt and Portugal. Currently, she is a pre-doctoral researcher at the University of Sheffield, School of Architecture, UK. Meanwhile, she is an Early-Stage Researcher (ESR 4) for the Re-Dwell Research Project on Sustainable and Affordable Housing in Europe funded by the European Union's Horizon 2020 research and innovation programme under the Marie Sklodowska-Curie grant.
She started her career in academia right after obtaining her BSc from the Architecture and Urban Planning Department at the Port Said University (PSU) in Egypt. During her master's studies, she investigated the computational design and optimization techniques to support decision-making using performance-based parametric design strategies to promote buildings sustainability. She published and presented her thesis case study in the Building Simulation and Optimization Conference (BSO) 2016 in Newcastle University, UK. After her MSc, she was promoted to be a teaching assistant for undergraduate courses that included designing housing projects and residential neighbourhoods.
As an architect, she started constructing her professional experience since being an undergraduate in Egypt. She developed her strong conceptual and technical design experience in the industry from being involved in several projects including residence, social buildings, and landscape for public spaces. In Portugal, she joined an AEC company based in Lisbon, where she built a substantial experience in Building Information Modelling (BIM) for schematic design and execution of housing, commercial and industrial building projects in Portugal and Australia. Moreover, she experimented BIM parametric techniques to facilitate design workflow and multidisciplinary teamwork. Therefore, her current research interest aims to further investigate BIM strategies to conduct Lifecycle Cost Analysis (LCCA) to support housing sustainability and affordability.
May, 18, 2022
September, 15, 2021
An integrated LCC framework for households' health and wellbeing
Architecture, Engineering, and Construction (AEC) decisions in the design development stages can influence up to 80% of the future costs of a building. Therefore, life cycle cost analysis (LCCA) is one of the most effective methods to select economically sustainable solutions while responding to environmental measures. In the context of sustainable housing design, research and public policies are giving more attention to economic and environmental concerns. Less consideration is given to the financial and psychological burdens on their households which strongly correlate with their health and wellbeing.
In this regard, there are two major problems. The first is estimating monetary expenses paid by residents are often excluded from housing LCCA. The second, design features that lead to reducing construction and maintenance costs are often prioritized over the solutions that would better contribute to households' health and wellbeing such as daylight availability, noise prevention and more.
Therefore, this research aims to develop a framework that integrates households' health and wellbeing into life cycle cost analysis for the design of social housing. This framework aims to bring residents health and wellbeing at the forefront of AEC decision-making while identifying cost effective solutions for housing stakeholders while responding to building performance requirements. The framework will be constructed using Building Information Modelling (BIM) processes that allow storing and sharing all building geometric and non-geometric data in a digital platform among various stakeholders.
Reference documents

PhD Abstract Poster
View
Life Cycle Economic and Social Cost-based Design
Housing affordability and housing quality are two key facets that influence social housing provision. The first is concerned with the overall cost of having and maintaining a house without adding unwanted financial pressure which may lead to psychological burdens on households. On the other hand, housing quality is pertinent to providing a pleasant, healthy, durable, and safe indoor and outdoor built environment, which in return raises housing costs. In this respect to measuring housing affordability, Life Cycle Cost Analysis (LCCA) can be used as an economic analysis method to estimate the overall cost of building alternatives starting from the design, construction, operation, till its disposal phase. Therefore, housing alternatives with the lowest overall cost, and in line with quality, can be identified from early design stages where the most influential building decisions are made.
While LCCA is crucial in selecting the optimum housing alternative, it, however, increases the design complexity. For instance, estimating energy consumption, which occupies the largest portion of buildings' LCC, involves the use of various computational tools and requires reliable data that might not be available. In addition, from a social perspective, assessing housing quality and its LCC based on post-occupancy social feedback is still limited. Accordingly, there is a real need to transform occupants' feedback and their potential role in energy saving into useful data to support design teams. In practice, Building Information Modelling (BIM) allows storing and managing all building data in a single platform. Thus, it has the potential of conducting LCCA and accessing real-time data from completed buildings. However, there is a present lag in providing an applicable feedback loop to inform design teams with this reliable data. Moreover, there is a dearth of research that integrates LCCA and social dimensions into BIM.
Therefore, my research aims to develop a market-friendly framework that achieves this integration to reduce the total LCC and inform the design based on occupants' real needs. The study will adopt a mixed approach of quantitative and qualitative research methods. A taxonomy of literature will be conducted to explore LCCA and social assessment methodologies, parameters, and optimization goals that are adequate for BIM to inform the design of the framework. This framework will be developed following four phases of fieldwork consisting of surveys, interviews, a co-design event with stakeholders and residents, as well as simulation-based comparative analysis of real social housing case studies. As a result, the study will be able to classify and prioritize the most efficient data to be utilized for BIM models. Finally, the framework applicability will be tested for a social housing unit. Therefore, the study is expected to enable informed economic and social-based decision-making from early design stages using BIM to promote housing sustainability and improve affordability.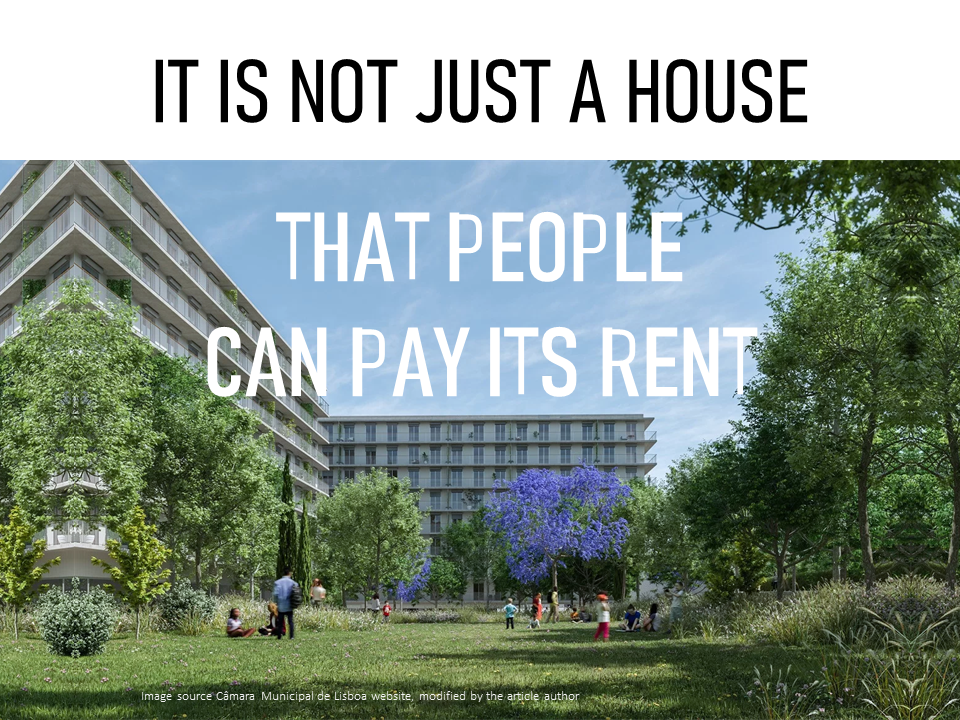 A Turning Point Conversation on Portuguese Public Dwellings Design, Is it some kind of Feminism?
Posted on 06-09-2022
You know those kinds of conversations that are filled with enthusiasm and passion. It's one of those moments that proves to you: yes! Passion exists and it works! This time it was passion for design as a tool to indirectly empower people and their sense of belonging. It's about promoting social justice! Currently in Lisbon, there are several affordable rent programmes "Programa de Renda Acessível" (PRA) run by the City Council in view of the high rent prices in the city. Some programmes are public-private partnerships like this initiative. Other programmes are purely public investments from start to finish, where people can apply for rental housing through this website, for example. My co-supervisor Dr Vasco Moreira Rato from ISCTE - where I had my secondment - is also chief advisor to Lisbon City Councillor on Housing and Public Works, Filipa Roseta. Dealing at the front line with housing issues, the discussions with him were very informative, practical and honest, both from the research and the authorities' point of view. In the process, he wanted to show me an example of how parametric design can benefit public housing in the context of affordability to determine the suitable design parameters within a certain budget while responding to various requirements. And here comes one of those memorable and inspiring conversations as a Marie Curie ESR. I had a fruitful conversation with the architects Susana Rato and Joana Couto from SRU (Sociedade de Reabilitação Urbana). They were responsible for preparing the Public Housing concept design for low-cost housing projects that are fully financed by the public sector. They explained what, why and how they created this schematic design to achieve ambitious design goals within a certain given construction budget. They had a limited budget of about 1000 euros per square metre for construction. Thus, they exploited the power of geometric parametrisation to determine appropriate modern design parameters while meeting the various requirements such as space ratios, areas, technical requirements and regulations. It is interesting to note that one of the main objectives of this schematic design process is to ensure that future residents feel comfortable where they live and to support their right to live in affordable, durable and beautiful homes. How did they do so? They ensured that the spatial needs of different family structures were accommodated by adhering to Portuguese building codes and regulations. As two Portuguese ladies, they questioned the design as if this house would be their own house, that of their relatives or the future home of their children. They insisted on providing terraces for each living unit as an extension of the house to connect the residents with nature, which benefits their soul and mind. They also know that Portuguese people love being outside. Various services have also been proposed, such as a shared laundry room and a communal room. For buildings in neighbourhoods where there are no kindergartens, a kindergarten on the ground floor was proposed. They worked with energy specialists to design energy-efficient building envelopes, define the technical requirements for walls, doors and windows, and decide on the appropriate renewable energy and water heating techniques. In addition, the distribution of daylight in the interior spaces was investigated. A construction economist accompanied all steps of their design journey, simultaneously calculating construction costs and investigating economic feasibility to modify the design accordingly without compromising the quality and performance requirements of the residential building. This hard work does not negate the fact that they were unable to work with the community itself during the design process due to the tight timeframe of the project. This reflects the reality of many architects in practise. They also expressed their interest in using the possibilities of Building Information Modelling (BIM) in the future, as it would have saved them a lot of time in working with other disciplines to complete this project. It would also be an important tool for management and cost control during construction. When I returned to Sheffield and while attending Doina Petrescu class on feminism research as part of my PhD training. I immediately remembered Susana and Joana! Now I see their work and enthusiasm as a kind of feminist action – consistent, practical and balanced - advocating the public housing residents' rights and doing the best in the area under their control. I cannot deny that it was admirable and inspirable. To sum up! This conversation triggered the turning point of my PhD research. Currently, I am passionately investigating literature to answer how to design a house that promotes household health and wellbeing? But, Why? I dream of Affordable Happy Healthy Housing [Why not?]. Can you label a house as sustainable if it is negatively impacting your physical and mental health? Hmmm, nope. But in reality, it does not sound that simple … Sim Senhor [Yes Sir in Portuguese] and that is what we are here to contribute to 😊 See you in the next blog post! Goodbye! Relevant Sources https://www.lisboaocidentalsru.pt/ https://www.lisboa.pt/atualidade/noticias/detalhe/camara-constroi-476-casas-destinadas-ao-programa-de-renda-acessivel https://www.publico.pt/2019/12/04/local/noticia/lancado-concurso-construcao-renda-acessivel-entrecampos-1896237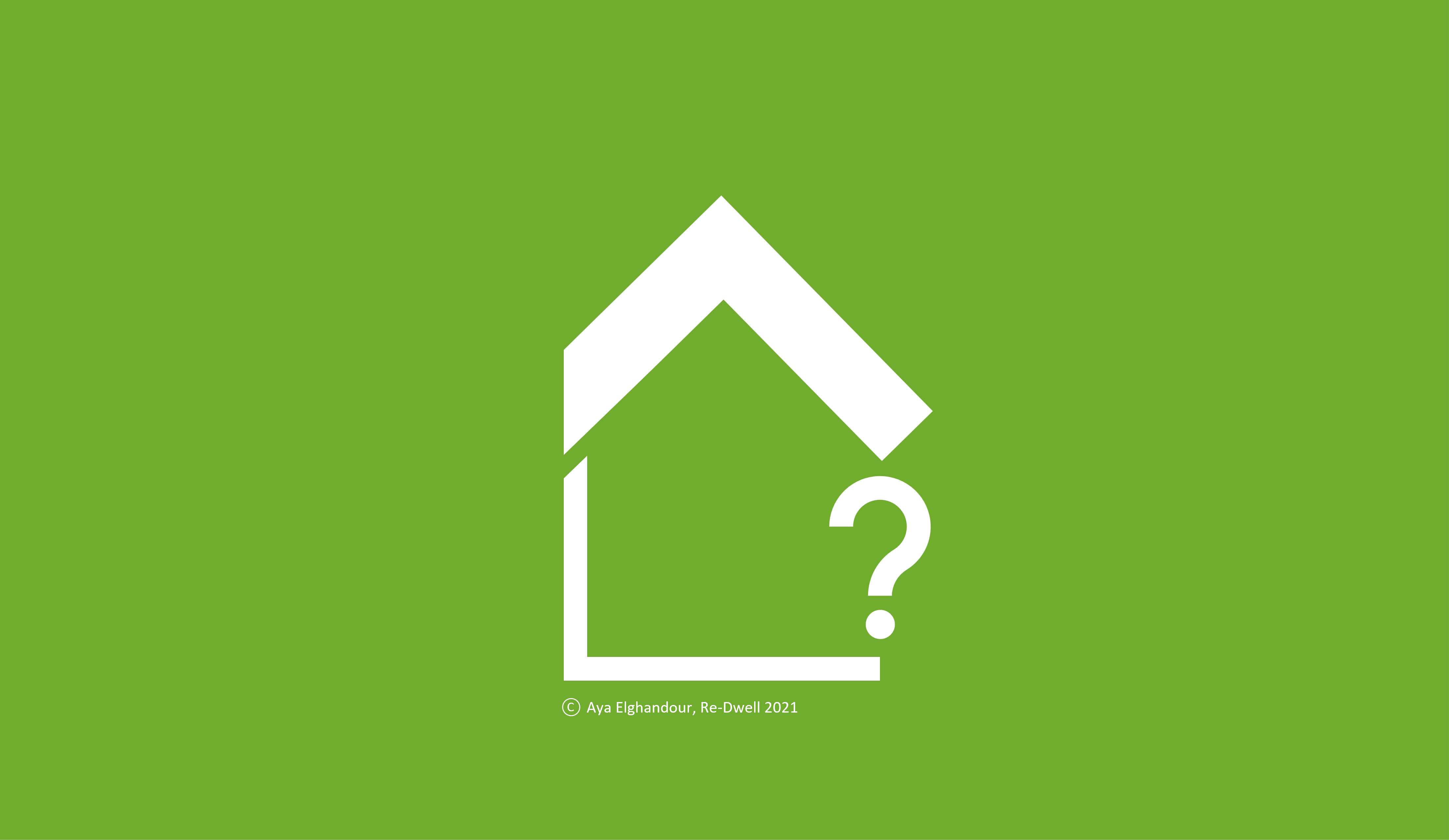 We might think we are helping, but [Through Sustainability Lens] we might not!
Posted on 05-10-2021
Countless examples can reflect this title, right? But today, I will write about a story of a woman living in a deprived area in Portugal. Joana Pestana Lages, who is an architect and urban researcher in ISCTE, shared this story with us in the latest Lisbon Workshop. The story might sound simple and common, but [Through Sustainability Lens] it is mind-stimulating. Along with other inspiring guests' speeches, this story deep inside me reemphasized my research goal to design social housing based on occupants' needs and different lifestyles. In addition, to continuously communicate these needs to architects in practice. At the end of the day, the final product - [The House] - where people live, grow, cook, eat, rest, read, sing, play, cry, celebrate, heal and [recently work!] is designed by architects. However, housing studies are commonly dominated by economists, as discussed in the workshop roundtable. That's why our Re-Dwell transdisciplinary research is bringing economics, politics, and architecture to work together to tackle the ongoing housing issues in Europe. So, just one minute ago in my introduction, I mentioned two things that we need to question: The first one: Did it only happen [recently] that people work from home? The second one: Do architects design all houses? The answer to both questions is No. No, for many reasons that differ depending on location, politics, finance, occupation, personal preferences, etc. In this blog, I will look through the lens of self-produced places 'Slums' where the story happens and where it is [The Time and People] who design and build! No architects, engineers, or contractors … These were some of the words Joana Lages referred to before telling us the story. The story of a woman from Cape Verde who lived in a deprived area in Lisbon for many years. In her small house with a simple slow-paced lifestyle, she washes and reuses plastic wastes and knits it into plastic bags. She plants and raises food animals, securing work, revenue, and food from only one place [Her House]. Her life condition might be judged as insecure, informal, and particularly unhealthy when raising animals in a densely peopled area. Though from another perspective, it is more sustainable than many of us living in adequate residential areas. For instance, she uses minimum energy and transportation and produces minimum waste. In this regard, Joana Lages raised a very interesting question: What would happen to this woman if she had to move to an apartment in a building which is, from our perspective, better for her? We would be ruining her lifestyle, her work, her income, and we would be creating her new financial obligations to pay for energy and transportation, etc. We need to be aware that it is not just a house that costs a certain amount of money. It is not just a group of people to be re-allocated from one place to another. It is people's lives. It is a global issue. For instance, in Europe, there are more than 30 million slum dwellers. No one can deny the urgency of the various efforts and strategies used to tackle this issue or to upgrade substandard areas to incorporate their communities in the city gradually. But before doing so, it is important to listen! And to bear in mind an inclusive and participatory approach to tackle this. We need to think: how can we give these communities a secure space to speak, care and express their needs? How should we listen to find creative solutions that respond to these various and challenging parameters? It is not going to be easy, but it is possible. References https://www.dinamiacet.iscte-iul.pt/research-team/Joana-Pestana-Lages?lang=en https://www.bbc.com/future/article/20190208-tackling-slums-by-making-them-better-places-to-live-in https://www.dw.com/en/inside-europes-slums/a-18011677 https://www.npr.org/sections/thesalt/2013/05/21/185763979/african-cities-test-the-limits-of-living-with-livestock?t=1633387048627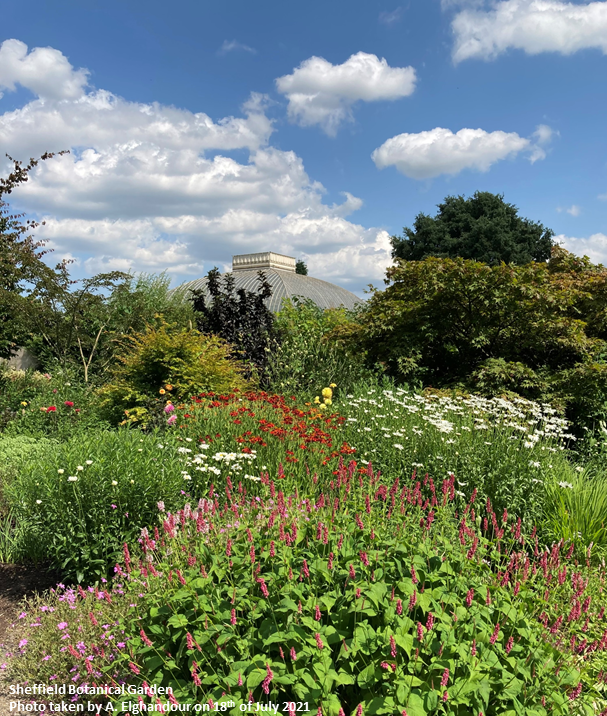 Kick-off a sense of unity out of us being different!
Posted on 15-07-2021
Togetherness, belonging, a sense of comfort and connection plus an increased sense of responsibility towards the position I am assigned, are the cocktail of feelings I had by the end of the kick-off sessions. I should have kept that till the end of my blog, but I could not because now I want to lightly share with you how it started! Hoping you enjoy it as I did. Hi! What are you going to talk about Aya? Ops! Yes, let me give you a hint. We are 15 young ambitious researchers (we are called ESRs Early-Stage Researchers) who have been selected for 15 research projects for Re-Dwell to investigate the affordability and sustainability of social housing in Europe and to conduct our PhD degree by the end of it! So, we have two jobs in one. We had 4 days of Kick-off sessions to introduce the young researcher, their supervisors, and the project partners to each other. And to inform us about how the workflow is going to be. Before it starts ... To be appointed for a position for the Re-Dwell Research Project was a very international competitive process that I went through. That is why I was over the moon when I was selected to be ESR 4. So, I know my colleagues and all the attendees will be 'la crème de la crème' in the field and we are going to be enriching each other experience. Before the sessions start, I was curious, excited, and nervous at the same time. For me, it felt like it is my first day of work although it was not. Let's know each other and have a little discussion! The sessions started with a 2-minute recorded video by each ESR. Each one has his own unique character, his own different story, and life timeline. It was reflected in how each of us presented himself. we were all amazing! Then the supervisors shared with us their interests in research and life. The insights that captured my attention the most were the ones related to empathy, compassion, and the co-creation approach to integrating residents in the decision-making of their housing design and policies. Then came the fun part to use Miro Board for the first time for almost all the ESRs! It is an online platform that allows all of us to draw charts and graphs together. We were more than 40 participants in the session, and we all used it at the same time to discover the affinities between us. There were quite a lot of them even though we are all from different parts of the world! The sessions were well designed to be interfered with lots of interactive activities for the ESRs to talk with each other. It was a really good strategy to make us discuss ideas, opinions, and share our different perceptions of the 3 main key terms of this project: Sustainability, Affordability, and Transdisciplinary. We were asked to create mind maps for each term and each ESR will be working with different ESRs for each term. In the beginning, we were confused and wondering what to do for the first couple of minutes but then the conversation started, and the ideas flew and filled the Miro Board with mind maps. Our transdisciplinarity! The term 'Transdisciplinarity' was the most interesting for me to discuss in the sessions as it is relatively new for me. It is a form of research that we are going to adopt in our research projects where different disciplines are crossing the boundaries of each other to find new solutions for complex problems. We are coming from different fields of expertise and educational background. In our case, affordability and sustainability are the two conflicting sides of the housing equation and our real challenge is to find a profound balance. Finally, my mixed feelings moved to the calmer side! After the sessions and meeting all the participants involved, and feeling their enthusiasm, I felt calmer, happier, and much more excited to go through this interesting mysterious journey with the 'la crème de la crème' team to discover innovatively affordable, and sustainable housing solutions. It is not going to be easy! it is going to be a ton of work. After explaining to us the workflow of the whole Re-Dwell project, I felt there will be no time for anything else. That is why after these 4 sessions and realizing the 2 in 1 job I have now, I called my husband and told him 'hmmm, I do not think I am going to be able to cook anything for the next 3 years, we will miss my cooking!'. I was joking with him but for sure I need to search as a researcher for other mom researchers to learn their secrets! In the end, I remember when Professor Leandro Madrazo, our Re-Dwell Project Coordinator, gave us a speech before our last interview to be selected or not for this position, he told us 'I wish you all the best, this opportunity is going to change your life!'. It is true! I knew it, I believed it and I am blessed to be now living it. It is the perfect challenge to extract together our best for the world. This is the first time in my life to write a blog! I hope you enjoyed it! See you soon in the next one! Thank you! Bye!
Area: Design, planning and building
Building Information Modelling (BIM) is the process of creating a set of digital representations which consists of both graphical and non-graphical data for the entire building cycle (Eastman et al., 2011). This process involves documenting, gathering, organising, and updating this information throughout the whole life cycle of a building from conception to demolition (Eschenbruch & Bodden, 2018). Beyond the demolition stage BIM can also support circular principles; managing the re-use, recovery, and recycling-potential of a building (Akbarieh et al., 2020; Xue et al., 2021). Whilst the concept of BIM as a process is supported by the International Organisation for Standardisation in ISO 19650-1:2018 (ISO, 2018), the National BIM Standard describes BIM as a digital technology (NBIMS-US, 2015). Despite the origins of BIM dating back to the 1970s, it did not become widely adopted by the Architecture, Engineering and Construction (AEC) industry as a computer design tool until the 2000s (Costa, 2017). The digital building information model uses intelligent objects to store information in the form of three-dimensional geometric components along with its functional characteristics such as type, materials, technical properties, or costs (Eschenbruch & Bodden, 2018). This model forms the basis of a shared knowledge resource to support the various digital workflows of multidisciplinary stakeholders (Chong, Lee and Wang, 2017; Barile et al., 2018). Moreover, it serves the purpose of visualisation, clash detection between different building components, code criteria checking, environmental analysis, and cost estimation to name a few (Kamel & Memari, 2019; Krygiel & Nies, 2008). Therefore, utilising BIM can improve construction accuracy and enhance the built asset's performance (Kubba, 2017; Love et al., 2013). The building information model facilitates the knowledge transfer between experts and project participants to satisfy end-user needs and support early-stage decision-making (Chong et al., 2017; Lu et al., 2017). Therefore, BIM can be considered a transdisciplinary practice as it communicates AEC, computation, and science (Correia et al., 2017). In the AEC industry implementing BIM involves several stages, which are known as BIM maturity models. The maturity here means the extent of the user's ability to produce and exchange information. These stages are the milestones, or levels, of collaboration and sharing of information that teams, and organisations aspire to. Defining these milestones is the main purpose of the different BIM maturity models that exist nowadays (Succar et al., 2012). The European Commission (EC) encourages step-by-step maturity models starting from BIM level 0 up to 4, to move the industry from a traditional modelling approach towards an open BIM approach. According to the EC, to reach BIM level 4 "all project, operational documentation and history are linked to objects in the model" (European Commission, 2017). Due to growing concerns over the environmental, economic, and social impacts of the built environment, BIM is increasingly used to facilitate various sustainability analyses. In this regard, the concept of Green BIM initiated as the systematic digitalisation of building life cycles to accomplish established sustainability goals (Barile et al., 2018; Wong & Zhou, 2015). As such BIM has been integrated with Life Cycle Analysis (LCA), Life Cycle Costing Analysis (LCCA), and recently with Social Life Cycle Analysis (S-LCA) (Llatas et al., 2020). Today several BIM applications perform sustainability analysis in conjunction with Green Building Rating Systems (Sartori et al., 2021). In relation to housing BIM plays a crucial role in addressing affordability and sustainability issues from creation to maintenance, as well as the beyond end-of-life phases. However, many challenges remain for it to be fully and inclusively integrated within the AEC practice and for the full potential of BIM to be realised.
Created on 16-02-2022
Read more

->