Housing Governance
Area: Policy and financing
The shift from 'government' to 'governance' has been debated since the early 1970s. Whilst state interventionism had been widely embraced within western societies during the post-war decades, governments gradually moved from exercising constitutional powers to acting as facilitators and cooperative partners (Rhodes, 1997). Over the course of a few decades, this resulted in governance as 'interactive social-political forms of governing' (Nag, 2018, p. 124). Hira and Cohn (2003, p. 12), influenced by Keohane (2002), define governance as "the processes and institutions, both formal and informal, that guide and restrain the collective activities of a group". Its decentralised and flexible nature could still include public actors but would also leave space for private and third-sector parties to provide services in hybrid and temporary institutional arrangements.
To formulate one single definition of 'housing governance' as a particular mode of governance is however difficult due to its multilevel character. Housing could relate to either a family home, a housing association, or a complete local/national housing governance framework. On a household level, Wotschack (2005, p. 2) defines governance as managing "the daily time allocation of spouses by household rules and conflict handling strategies". The work of Wijburg (2021) indicates that local/municipal governance entails a set of public interventions, strategies, policies and provisions used to provide local needs (e.g. housing supply). On the national level, Yan et al. (2021) define public rental housing (PRH) governance as "a structure of a wide range of government and non-governmental actors that act in all its phases of PRH provision from policy design to implementation and realisation".[1] This specific definition on PRH combines the domestic definition of governance with Wijburg's understanding of governance on the local level. Within the Chinese context, the national government provides policies and creates nationwide operational methods, whilst local governments implement and formulate the policies locally (Yan et al., 2021).
Critics point out that a more decentralised governance structure complicates the public accountability of housing provision. Peters and Pierre (2006, p. 40) distinguish problems concerning the 'isolation' and 'enforcement' of accountability. The former refers to demarcation, as it is easier to measure the performance of a government housing agency directly responsible for new build and operations, than those from the private sector in an indirect role trying to stimulate and facilitate other actors and contracting out construction and operations (Shamsul Haque, 2000). The latter relates to the accountability deficit that arises when responsibility is transferred from democratically governed municipal agencies to actors without a representative institutional arrangement, and thus without control mechanisms for tenants or the wider population (Mullins, 2006).
Throughout history, understanding of governing has evolved together with the role of government. The state plays a different role in capitalism, corporatism and socialism, which has varying effects on local and/or (inter)national levels. Whilst the above paragraphs describe housing governance within a democratic governance regime, transferring the conceptual debate to autocratic or hybrid regimes would pose difficulties. Thus, finding a unique definition of housing governance applicable in all spheres remains a challenge, and the specific context must be carefully considered. Important challenges remain, and as housing provision mechanisms evolve, further exploration of housing governance, especially on a municipal level, are likely to gain importance (Hoekstra, 2020).
[1] "Housing provision is a physical process of creating and transferring a dwelling to its occupiers, its subsequent use and physical reproduction and at the same time, a social process dominated by the economic interests involved" ibid.
References
Hira, A., & Cohn, T. H. (2003). Toward a Theory of Global Regime Governance. International Journal of Political Economy, 33(4), 4-27.
Hoekstra, J. (2020). Comparing Local Instead of National Housing Regimes? Towards International Comparative Housing Research 2.0. Critical Housing Analysis, 7(1), 74-85. https://doi.org/10.13060/23362839.2020.7.1.505
Keohane, R. O. (2002). Power and governance in a partially globalized world. Routledge.
Mullins, D. (2006). Competing Institutional Logics? Local Accountability and Scale and Efficiency in an Expanding Non-Profit Housing Sector. Public Policy and Administration, 21(3), 6-24.
Nag, N. S. (2018). Government, Governance and Good Governance. Indian Journal of Public Administration, 64(1), 122-130. https://doi.org/doi:10.1177/0019556117735448
Peters, B. G., & Pierre, J. (2006). Governance, accountability and democratic legitimacy. In A. Benz & Y. Papadopoulos (Eds.), Governance and Democracy: Comparing National, European and International Experiences (pp. 29-43). Routledge.
Rhodes, R. A. W. (1997). Understanding governance: policy networks, governance, reflexivity and accountability. Open University Press.
Shamsul Haque, M. (2000). Significance of Accountability under the New Approach to Public Governance. International Review of Administrative Sciences, 66(4), 599-617. https://doi.org/10.1177/0020852300664004
Wijburg, G. (2021). The governance of affordable housing in post-crisis Amsterdam and Miami. Geoforum, 119, 30-42. https://doi.org/10.1016/j.geoforum.2020.12.013
Wotschack, P. (2005). Household governance and time allocation: structures and processes of social control in Dutch households.
Yan, J., Haffner, M., & Elsinga, M. (2021). Inclusionary Housing: An Evaluation of a New Public Rental Housing Governance Instrument in China. Land, 10(3). https://doi.org/10.3390/land10030305
Created on 16-02-2022 | Update on 21-02-2022
Related definitions
Housing Regime
Area: Policy and financing
The discussion on housing regimes dates back to e neo-institutional turn in policy research which occurred during the 1980s. This literature viewed institutions not so much as "formal" entities but more as the culmination of conflicting power relations, market dynamics, and ideology. The study of these dynamics could, in turn, be used to understand the variegated development of post-war welfare states, as exemplified by Esping-Andersen's seminal Three worlds of welfare capitalism (1990). Kemeny defined the housing regime as "the social, political, and economic system of housing supply, distribution, and consumption, which determines the housing market opportunities of a certain period" (1981, p. 13). His framework follows the logic of the historical and institutional structure of society. Kemeny (2006) argues that, due to the central role of real estate in modern capitalism, housing systems follow similar paths, albeit with different logics. Studying the emergence of regimes of a different nature between countries, he distinguished between unitary and dualized housing regimes, based on their rental-market systems, that is: (a) countries with an open private sector but with a firmly regulated public sector are characterized by a dual rental market; and (b) societies where the private and public sectors are strictly regulated have a unitary rental market. In dualist countries (primarily the Anglo-Saxon ones), homeownership is commonplace, while in countries with an integrated/unitary system (such as Germany, Netherlands, and Scandinavian countries) renting is a realistic and even competitive alternative to ownership. Kemeny highlighted that the dominance of homeownership is not organically developed but is socially and politically constructed. The above conceptualization of housing regime based on the functioning of rental market systems does not mirror the (Foucaultian) political and conflictual approach of Clapham, for whom a housing regime stands for a "set of discourses and social, economic and political practices that influence the provision, allocation, consumption [of housing] and housing outcomes in a given country" (2019, p. 24). He views policy as an arena where actors "negotiate and bargain" through discursive processes (Ruonavaara, 2020b). Clapham clearly distinguishes regime types from housing regimes. Regime types are useful for categorization since they can function as a baseline for comparative studies. However, "every housing regime is unique"(Ruonavaara, 2020b). Because of the complexity of the concept, Clapham (2019, p.17) proposes a three-stage analysis for housing policy (Figure 1). Ruonavaara (2020b) finds Clapham's approach nuanced but too general and broad, which – according to him - makes it less applicable. On the other hand, Hegedüs (2020) considers Clapham's (2002) housing pathway reasonable, as it describes housing provision forms as a result of interactions. In line with Clapham, he argues that "interventions within the housing system can only be understood in the context of interactions between different housing market actors" (Hegedüs, 2020, p. 569). Consequently, an analysis that only focuses on the rental sector would lead to narrowed interpretations with low explanatory power. More recently, Ruonavaara provided a new definition of housing regimes, which combines the elements of previous theories. He defined housing regime as a "set of fundamental principles according to which housing provision operates in some defined area (municipality, region, state) at a particular point in time" (2020a, p. 10). These principles are present in discourses, institutional arrangements, and political interventions. All actors have certain principles when operating in the system of housing provision at a given time and place. Housing regimes can be considered as the "principles of operation" (Ruonavaara, 2020a). In this sense, the housing regime concept faces challenges in its ability to represent an effective analytical tool for today's housing systems. For Stephens (2020), it is necessary to rethink housing regime as a way to find middle-range theories given that current accounts of neoliberal convergence (Aalbers, 2016; Clapham, 2019) barely manage to explain the role of regime path-dependences in continuing to shape variegated housing outcomes.
Created on 24-02-2022 | Update on 08-03-2022
Read more

->
Just Transition
Area: Policy and financing
Justice theory is as old as philosophical thought itself, but the contemporary debate often departs from the Rawlsian understanding of justice (Velasquez, Andre, Shanks, & Meyer, 1990). Rawls (1971) argued that societal harmony depends on the extent to which community members believe their political institutions treat them justly. His First Principle of 'justice as fairness' relates to equal provision of 'basic liberties' to the population. His Second Principle, later referred to as the 'Difference Principle', comprises unequal distribution of social and economic goods to the extent that it benefits "the least advantaged" (Rawls, 1971, p. 266).1[1] As this notion added an egalitarian perspective to Rawlsian justice theory, it turned out to be the most controversial element of his work (Estlund, 1996). The idea of a 'just transition' was built on these foundations by McCauley and Heffron (2018), who developed an integrated framework overarching the 'environmental justice', 'climate justice' and 'energy justice' scholarships. The term was first used by trade unions warning for mass redundancies in carbon-intensive industries due to climate policies (Hennebert & Bourque, 2011), but has acquired numerous interpretations since. This is because the major transition of the 21st century, the shift towards a low-carbon society, will be accompanied by large disturbances in the existing social order. In this context, a just transition would ensure equity and justice for those whose livelihoods are most affected (Newell & Mulvaney, 2013). A just transition implies that the 'least advantaged' in society are seen, heard, and compensated, which corresponds with three key dimensions conceptualised by Schlosberg (2004): distributive, recognitional, and procedural justice. Distributive justice corresponds with Rawls' Difference Principle and comprehends the just allocation of burdens and benefits among stakeholders, ranging from money to risks to capabilities. Recognitional justice is both a condition of justice, as distributive injustice mainly emanates from lacking recognition of different starting positions, as well as a stand-alone component of justice, which includes culturally or symbolically rooted patterns of inequity in representation, interpretation, and communication (Young, 1990). Fraser (1997) stressed the distinction between three forms: cultural domination, nonrecognition (or 'invisibility'), and disrespect (or 'stereotyping'). Procedural justice emphasises the importance of engaging various stakeholders – especially the 'least advantaged' – in governance, as diversity of perspectives allows for equitable policymaking. Three elements are at the core of this procedural justice (Gillard, Snell, & Bevan, 2017): easily accessible processes, transparent decision-making with possibilities to contest and complete impartiality. A critique of the just transition discourse is that it preserves an underlying capitalist structure of power imbalance and inequality. Bouzarovski (2022) points to the extensive top- down nature of retrofit programmes such as the Green New Deal, and notes that this may collide with bottom-up forms of housing repair and material intervention. A consensus on the just transition mechanism without debate on its implementation could perpetuate the status quo, and thus neglect 'diverse knowledges', 'plural pathways' and the 'inherently political nature of transformations' (Scoones et al., 2020). However, as Healy and Barry (2017) note, understanding how just transition principles work in practice could benefit the act of 'equality- proofing' and 'democracy-proofing' decarbonisation decisions. Essentially, an 'unjust transition' in the context of affordable and sustainable housing would refer to low-income households in poorly insulated housing without the means or the autonomy to substantially improve energy efficiency. If fossil fuel prices – either by market forces or regulatory incentives – go up, it aggravates their already difficult financial situation and could even lead to severe health problems (Santamouris et al., 2014). At the same time, grants for renovations and home improvements are poorly targeted and often end up in the hands of higher income 'free-riding' households, having regressive distributional impacts across Europe (Schleich, 2019). But even when the strive towards a just transition is omnipresent, practice will come with dilemmas. Von Platten, Mangold, and Mjörnell (2020) argue for instance that while prioritising energy efficiency improvements among low-income households is a commendable policy objective, putting them on 'the frontline' of retrofit experiments may also burden them with start-up problems and economic risks. These challenges only accentuate that shaping a just transition is not an easy task. Therefore, both researchers and policymakers need to enhance their understanding of the social consequences that the transition towards low-carbon housing encompasses. Walker and Day (2012) applied Schlosberg's dimensions to this context. They conclude that distributive injustice relates to inequality in terms of income, housing and pricing, recognitional justice to unidentified energy needs and vulnerabilities, and procedural injustice to inadequate access to policymaking. Ensuring that the European Renovation Wave is made into a just transition towards affordable and sustainable housing therefore requires an in-depth study into distributive, recognitional and procedural justice. Only then can those intertwining dimensions be addressed in policies. [1] To illustrate his thesis, he introduces the 'veil of ignorance': what if we may redefine the social scheme, but without knowing our own place? Rawls believes that most people, whether from self-interest or not, would envision a society with political rights for all and limited economic and social inequality.
Created on 03-06-2022 | Update on 06-06-2022
Read more

->
Social Sustainability
Area: Community participation
From the three pillars of sustainable development, economic, environmental and social, the latter involving social equity and the sustainability of communities, has been especially neglected. Ongoing problems caused by conflicting economic, environmental and social goals with regard to the processes of urbanisation continue. underpinning economic growth that contradict principles of environmental and social justice (Boström, 2012; Cuthill, 2010; Winston, 2009). Research on sustainable development highlights the need for further investigation of social sustainability (Murphy, 2012; Vallance et al., 2011). Social sustainability has been interpreted as an umbrella term encompassing many other related concepts; "social equity and justice, social capital, social cohesion, social exclusion, environmental justice, quality of life, and urban liveability" (Shirazi & Keivani, 2019, p. 4). A vast number of studies have been dedicated to defining social sustainability by developing theoretical frameworks and indicators particularly relevant to urban development and housing discourse (Cuthill, 2010; Dempsey et al., 2011; Murphy, 2012; Woodcraft, 2012). However, with a lack of consensus on the way of utilising these frameworks in a practical way, especially when applied to planning, social sustainability has remained difficult to evaluate or measure. Consequently, planning experts, housing providers and inhabitants alike understand social sustainability as a normative concept, according to established social norms, and less as an opportunity to critically examine existing institutions. Vallance et al (2011) provide three categories to analyse social sustainability, development, bridge and maintenance sustainability: (a) social development improves conditions of poverty and inequity, from the provision of basic needs to the redistribution of power to influence existing development paradigms; (b) the conditions necessary to bridge social with ecological sustainability, overcoming currently disconnected social and ecological concerns; and (c) the social practices, cultural preferences as well as the environments which are maintained over time. Maintenance social sustainability particularly deals with how people interpret what is to be maintained and includes "new housing developments, the layout of streets, open spaces, residential densities, the location of services, an awareness of habitual movements in place, and how they connect with housing cultures, preferences, practices and values, particularly those for low-density, suburban lifestyles" (Vallance et al., 2011, p. 345). Therefore, the notion of maintenance is especially important in defining social sustainability by directly investigating the established institutions, or "sets of norms" that constitute the social practices and rules, that in turn, affect responsibilities for planning urban spaces. A conceptual framework that appears frequently in social sustainability literature is that of Dempsey et al. (2011)⁠ following Bramley et al. (2009), defining social sustainability according to the variables of social equity and sustainability of community and their relationship to urban form, significantly at the local scale of the neighbourhood. In terms of the built environment, social equity (used interchangeably with social justice) is understood as the accessibility and equal opportunities to frequently used services, facilities, decent and affordable housing, and good public transport. In this description of local, as opposed to regional services, proximity and accessibility are important. Equitable access to such local services effectively connects housing to key aspects of everyday life and to the wider urban infrastructures that support it. Sustainability of community is associated with the abilities of society to develop networks of collective organisation and action and is dependent on social interaction. The associated term social capital has also been used extensively to describe social norms and networks that can be witnessed particularly at the community level to facilitate collective action (Woolcock, 2001, p. 70). They might include a diversity of issues such as resident interaction, reciprocity, cooperation and trust expressed by common exchanges between residents, civic engagement, lower crime rates and other positive neighbourhood qualities that are dependent on sharing a commitment to place (Foster, 2006; Putnam, 1995; Temkin & Rohe, 1998). In fact, "the heightened sense of ownership and belonging to a locale" is considered to encourage the development of social relations (Hamiduddin & Adelfio, 2019, p. 188). However, the gap between theoretical discussions about social sustainability and their practical application has continued. For example, the emphasis of social sustainability as a target outcome rather than as a process has been prioritised in technocratic approaches to planning new housing developments and to measuring their success by factors which are tangible and easier to count and audit. Private housing developers that deal with urban regeneration make bold claims to social sustainability yet profound questions are raised regarding the effects of gentrification (Dixon, 2019). Accordingly, the attempted methods of public participation as planning tools for integrating the 'social' have been found to be less effective - their potential being undercut due to the reality that decision-making power has remained at the top (Eizenberg & Jabareen, 2017). Therefore, social sustainability is not a fixed concept, it is contingent on the interdependence of the procedural aspects (how to achieve social sustainability) and substantive aspects (what are the outcomes of social sustainability goals) (Boström, 2012). From this point of view, social sustainability reveals its process-oriented nature and the need to establish processes of practicing social sustainability that begin with the participation of citizens in decision-making processes in producing equitable (i.e. socially sustainable) development. As a dimension of sustainable development that is harder to quantify than the economic or environmental aspects, the operationalisation of social sustainability goals into spatial, actionable principles has remained a burgeoning area of research. In such research, methods for enhancing citizen participation are a particularly important concern in order to engage and empower people with "non-expert" knowledge to collaborate with academic researchers.
Created on 03-06-2022 | Update on 08-06-2022
Read more

->
Related case studies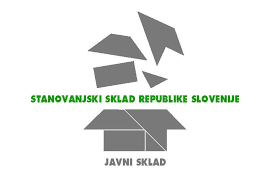 Housing Fund of the Republic of Slovenia
Created on 28-10-2022
National Housing Fond of the Republic of Slovenia: from inception to present day The Republic of Slovenia proclaimed its independence in 1991, and the new state was obliged to create proper housing for its citizens. The National Housing Fund of the Republic of Slovenia (the Fund) was founded in October 1991 under the National Housing Act (the Act) in order to oversee the implementation of the National Housing Programme (NHP) in collaboration with other governmental bodies and agencies at a national and municipal level (HFRS, 2021; European Commission, 2017). According to the Act, the proceedings from the privatisation were to be distributed as follows: 20% to the Fund, 30% refunded to tenants that relinquished the rights to purchase dwellings and 50% to purchase new housing (Sendi, 1995). The NHP aimed to ensure a higher standard of living for vulnerable groups. According to Kerbler and Kolar (2018), the four main objectives of the NHP are to create a balanced supply of suitable housing, to facilitate access to housing, to improve the quality and functionality of housing and to increase the residential mobility of the population. Over the years, the Fund's tasks have extended from policy implementation to investment, management and construction activities. After Slovenia gained independence in 1991, there was a massive privatisation of the public housing stock (Cirman, 2017). Overseeing the privatisation was one of the first tasks for the newly created Fund in Slovenia, as the role of the state in the housing market was slowly diminishing (Cirman & Mandič, 2013). Provisions from the privatisation of public dwellings were allocated to the Fund, and over the period of 30 years of the Fund's existence, almost 3,000 housing units were sold at favourable prices (HFRS, 2021). Originally, one of the Fund's main tasks was to provide favourable loans (around 3%) mainly to non-profit housing organisations so that they could construct housing units to accommodate young families with children, single-income families, the physically handicapped and three-generation households (Sendi, 1995). At present, there is a ten-year strategy in place, which is set to finish in 2025, that aims to increase the supply of dwellings and to support disadvantaged and vulnerable people The Fund's main activities currently include promoting investment in new construction to increase the public rental housing stock through long-term loans, housing saving schemes, direct investment in projects, management of the existing housing stock and the development of pilot projects. (HFRS, 2021). Under the NHP, for each public dwelling sold, the Fund is obliged to dedicate one dwelling for rental use (Cirman, 2017). The Fund develops its own projects as well as projects in cooperation with municipal housing associations and housing cooperatives. The current strategy runs from 2015 to 2025 and focuses on renewing the housing stock, increasing affordability through various financial instruments such as mortgage insurance and building new housing (BMVBS, 2009; European Commission, 2017). Among other objectives, the Fund plans to acquire up to 500 public rental housing units, 150 assisted rental housing units and 50 places in retirement homes, as well as up to 3,280 public rental housing units for young families in the period 2021-2025. One of the recently completed projects co-financed by the Fund is the construction of housing for young people and seniors in the city of Ljubljana. The Housing Fund received a favourable loan of €50 million from the Council of Europe Development Bank (CEB) for the construction of 500 rental flats for 498 families and individuals. According to the director of the Housing Fund, Črtomir Remec, on its completion in 2021, this will be the "largest housing construction in independent Slovenia". Some similar projects are in the development phase while others are scheduled to start in the near future, co-financed by the CEB and the Housing Fund. Moreover, around €60 million for affordable housing has been obtained from European Commissions Recovery and Resilience Fund. The Funds' structure The founding body of the Fund is the Republic of Slovenia. It is governed by a supervisory board consisting of two members of the Ministry of Spatial Planning, one member of the Ministry of Finance, one member of the beneficiaries and one member of the legal department. In addition to the Fund, there are 13 registered municipal public funds in Slovenia that are responsible for implementing municipal housing programmes. The day-to-day operations of the Fund are managed by 40 employees (31 December 2020) and the total assets of the Fund amount to more than €400 million (HFRS, 2021). The main sources of funding come from the sale of housing units, transfers from the state budget, foreign and domestic grants, the issuance of the Fund's securities, the sale of other non-operating assets under the Fund's management, and income from the rental of housing and long-term loans. The Fund owns two subsidy companies, a building management company and a property consultancy company, employing around 30 and 20 people respectively. At the end of 2020, there were 3,825 public rental housing units managed by the Fund. It is modernising its platform to better manage rental housing applications (HFRS, 2021). Shortcomings of the Fund's operations At the beginning of the Fund's operation in the early 1990s, the Minister of Environment, who was one of the authors of the Housing Act on the basis of which the Housing Funds had been established, claimed that 20% of the proceeds from the sale of the housing stock owned by the local authorities had not been paid into the Housing Fund by the local authorities, as stipulated in the Act. Due to the lack of these funds, the objectives of the fund were not achieved in the first years of its operation and its development was hampered. (Sendi, 1995). Other observations by the European Commission (2017) state that the programme is not on the right track because of the lack of legislation to facilitate new pilot projects and innovative solutions. This report also points to the underfunding of the fund. It estimates that at least 220 million euros are needed to achieve the goals, while claiming that the administration, with 40 staff, is not sufficiently staffed to fulfil all the tasks. Moreover, since the rentals the Fund charges are below market levels, it has difficulty attracting private companies to invest in social housing. The last remark in the report is that homeless people, people who have been evicted and live in overcrowded flats, do not fall within the scope of the fund's activities (see also FIlipovič Hrast, 2019). Final remarks Compared to neighbouring EU Member States, namely Croatia, the Fund is seen as an innovation in the context of the post-privatisation period. For example, after its privatisation in the early 1990s, Croatia sold almost all of its public housing stock without developing a vision or strategy to reinvest the proceeds in affordable housing. In contrast, Slovenia had the institutional capacity to establish a national governing body to oversee and implement the housing strategy and take responsibility for the construction and maintenance of the public and social housing stock. Since then, the Fund has become the cornerstone of any future housing policy development. With its 30 years of experience and expertise, the Fund is an example of best practise and a goal that countries with similar circumstances should strive for, namely post-socialist countries with high levels of home ownership and a non-existent national housing strategy.