Fernández, A., Bezovan, G., & Pandzic, J. (2022, August-September). Analysing the role of housing subsidies within the Croatian economic growth strategy: a political economy approach to SSK. In European Network for Housing Research (ENHR) Conference 2022. Barcelona, Spain.
https://enhr.barcelona/en/programme/
Posted on 31-08-2022
Since 2017, Croatia has offered home-buyers a new housing subsidy programme that covers up to 50% of a monthly loan annuity for the first four years of a mortgage with a maximum limit of 100.000 EUR. Although the subsidy is not limited to first-time buyers, the target group is those under 45. According to recent economic evidence, this policy may have contributed to an increase in house prices and a consequent decrease in homeownership rate. This paper uses a political economy lens to contextualise this subsidy within contemporary changes in the Croatian housing system and, more broadly, social policy.
Our objective is to mobilise evidence from economic sources, sociology, and political science to address the role of housing in the reformulation of social policy in the Croatian transition. We ask the question: How does this subsidy position the Croatian housing system within the national growth strategy and social policy provision? We argue that this policy foments a shift towards financialised growth and encourages the privatization of the welfare state as familist and middle households end up acquiring the subsidies made available through public funds.
Our research draws from semi-structured interviews with relevant stakeholders: civil servants, private financiers, and politicians; secondary data from European and national sources; and critical analysis of parliamentary minutes and policy documents. Finally, we define this subsidy as a new stage in the reframing of housing policy toward 'selected investment' in accordance with income and household composition.
Blogposts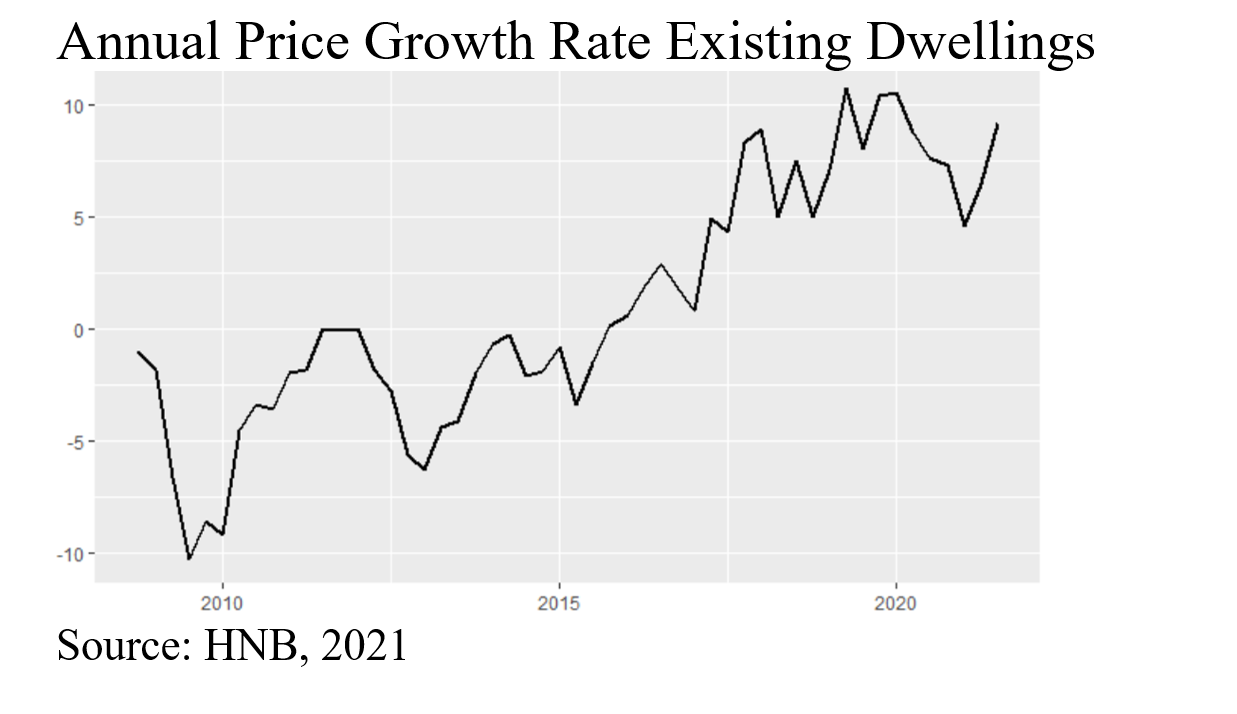 Croatian Housing Subsidies
Posted on 04-12-2021
In 2017, Croatia implemented a new housing subsidy programme covering up to 50% of mortgage payments in the first four years, with a total amount not higher than 100.000 EUR. Recent economic evidence points to this policy having increased housing prices while being ineffective at raising the homeownership rate (Kunovac & Zilic, 2021). Throughout this winter, during a secondment at CERANEO, I have undertaken a series of interviews with relevant stakeholders: civil servants, private financiers and politicians as well as descriptive data analysis from European and national sources to contextualise this subsidy within contemporary changes in the Croatian housing landscape and, more broadly, social policy. In the short paper I'm currently writing with Croatian colleagues, I'll mobilise evidence from economics, sociology and political science to address the role of housing in the reformulation of social policy in the Croatian transition. Kunovac, D., & Zilic, I. (2021). The effect of housing loan subsidies on affordability: Evidence from Croatia. Journal of Housing Economics. https://doi.org/10.1016/j.jhe.2021.101808