The first RE-DWELL workshop will take place in Lisbon on September 22, 23 and 24, organized by ISCTE-UL will take place in Lisbon. The aim of the workshop is to follow up the development of ESR research by fostering networking between individual research projects and by conducting training activities related to the ongoing structured courses (RMT1 and TS1). Invited speakers from professional practice, academia and local government will address topics related to "Design, planning and construction of affordable and sustainable housing" from multiple perspectives. The lectures will be followed by group discussions and complemented by site visits. A roundtable to discuss transdisciplinary research for affordable and sustainable housing will be open to the public via an online session on Thursday 23 at 10:00 (CET -1).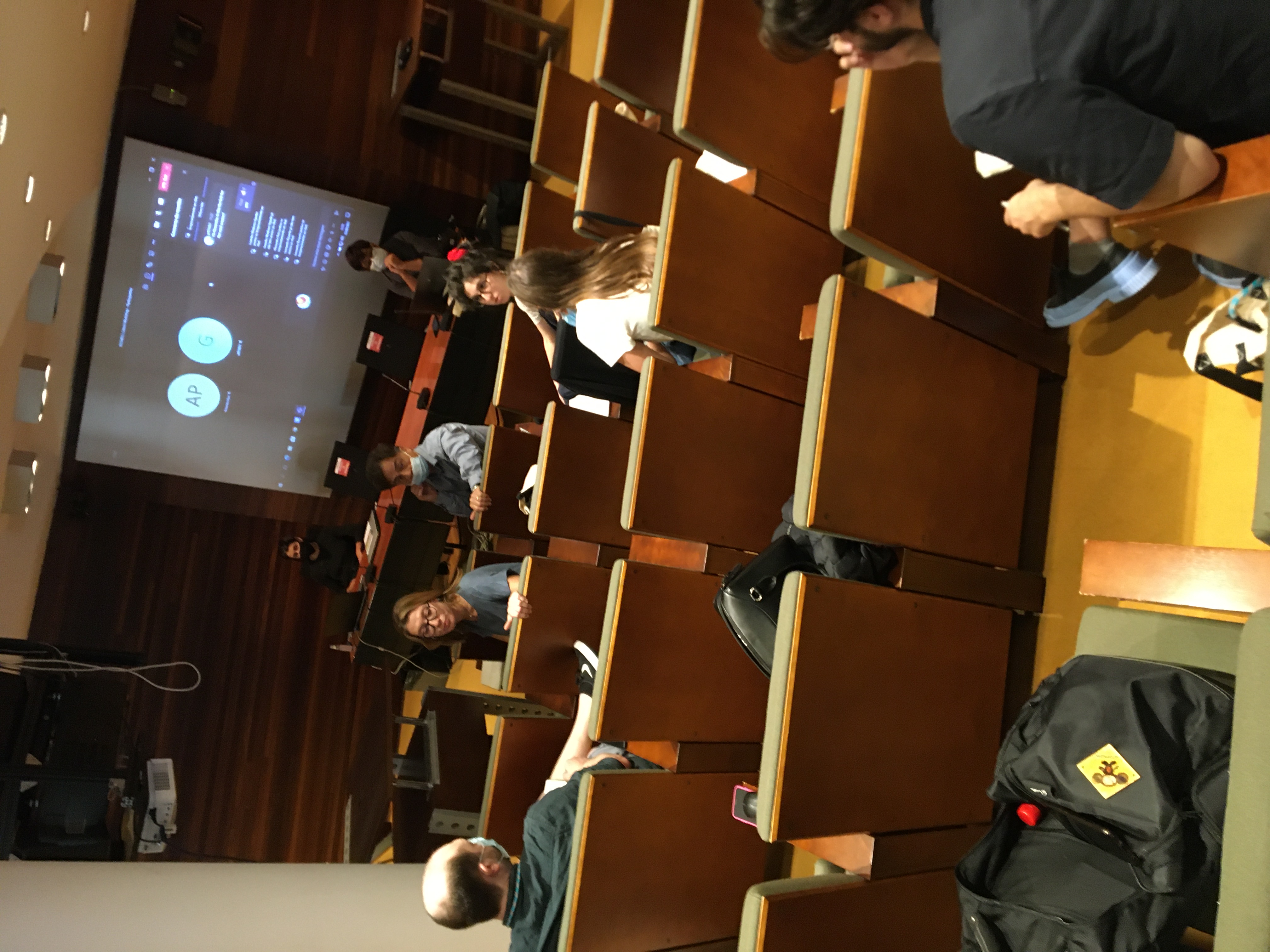 Lisbon IRL, Transdisciplinarity is Now Real
Posted on 26-09-2021
It was the first time for all of us. We finally met in real life (IRL) at the Lisbon Workshop. In the three days of lecture sessions, discussion groups and case study trips a lot was accomplished. Apart from the valuable new insight on a wide spectrum of housing issues and perspectives, the transdisciplinary aspects of the Re-Dwell programme were beginning to come alive IRL! Meeting my fellow Early Stage Researchers, every discussion and every interaction was infused with the communication nuances and beautiful little moments we know to be true (and take for granted) only when being in the same space with another person. This personally felt very important and extremely different from the digitally-enabled interactions we were up to now used to as a group. I am convinced that people and physical space assign meaning to each other. They form a co-constitutive state of socio-spatial complexity that the digital world simply cannot recreate accurately, and transdisciplinary research may be in fact dependent upon such IRL-ness. Social media slang aside, real life is perhaps inherently based on transdisciplinary interaction. Transdisciplinarity became expressed in the when and how of voicing opinions, in the excitement in our voices and in the way we critically and selectively chose what to say when in a big group or one to one. This is maybe the point of research on housing matters that are most definitely not going to be addressed by researchers in academic vacuums. When I saw us as a group in the lecture room, turning towards each other in a spontaneous moment of heated debate, we were directly engaging with each other, stretching and testing conceptual and philosophical boundaries. Similarly, walking, seeing, listening and then talking about our environment was an emotional learning process during the social housing visit of the Marvila district that was directly engaging with certain boundaries. I remember feeling a strong sense of awareness of being an outsider, a researcher with a purpose but somewhat distant from the daily routines of peoples' lives that we were casually observing. The boundaries that we were crossing were now not so much disciplinary, but spatial, physical and perhaps more personal. What does housing mean for the people living in it, how is it performed and by whom is it shaped? We were now in the results of previous accomplishments and failures, not above them. We are beginning to splash "in the murky waters and messiness of local struggles and conflicts" (Kaika, 2018) and perhaps this is where transdisciplinarity is necessarily practiced. Kaika, M. (2018). Between the frog and the eagle: claiming a 'Scholarship of Presence'for the Anthropocene. European Planning Studies, 26(9), 1714-1727.
Chega de Saudade, see you next time!
Posted on 29-09-2021
The RE-DWELL Lisbon workshop was a particularly challenging experience for me. It was the very first time that the entire cohort of ESR's would summon, several lectures and guest speakers would come to complement and enrich the variety of perspectives on the issues that interest us the most. The three-days programme seemed an utterly refreshing event that would inspire us to take off in this research journey. Lisbon was the perfect scenery, with its distinctive pleasant weather, sinuous alleys full of history and architectural enchant. But also with an acute housing crisis that demands immediate solutions. All of this sounds quite positive, so you might be wondering why it ended up being so challenging. Well, simply because I was the only one that couldn't make it to Lisbon. That's right, the Coronavirus post-pandemic world kept stubbornly making my life difficult and what in other times would entail a really simple trip from London to Lisbon, now meant the possibility of going back to quarantine afterwards. So, I had to catch up with the team in activities that were clearly designed to be carried out within the classroom, hands-on, organic and open to, perhaps one of the most exciting aspects of (on site)-human interaction, unpredictability. The unpredictability that leads to opportunities, the doses of chaos that make workshops a fruitful encounter. And inevitably, Microsoft Teams became my best ally to plough through the 985 miles* that were separating me from the vivid tête-à-têtes that my colleagues were having those days. However, it was not always difficult to engage during the sessions. The open roundtable with guests experts discussing transdisciplinary research on housing rendered a very refreshing debate on how to apply transdisciplinary principles and theories, and common pitfalls and opportunities when researching sustainable and affordable housing. It was the demonstration of the evolution that these ideas have had in time and an urgent call to truly consider transdisciplinary and participatory practices in decision-making boards and academia. The importance of devoting comprehensive efforts to develop the field of housing studies, assembling not only economists but also architects, urban planners and other professionals involved in the production of the built environment; and to bring about a real research culture at the heart of architecture schools, are some of the takeaways I got from this stimulating debate. Now that the workshop is done, and after witnessing my fellow ESR's having such a prolific time there. I only have to say that I won't miss the Nicosia summer school for anything in the world! So see you in Cyprus from the 15 to 19 Nov! *1,585.76 km. (For the ones that, like me, are still trying to get used to the odd imperial system)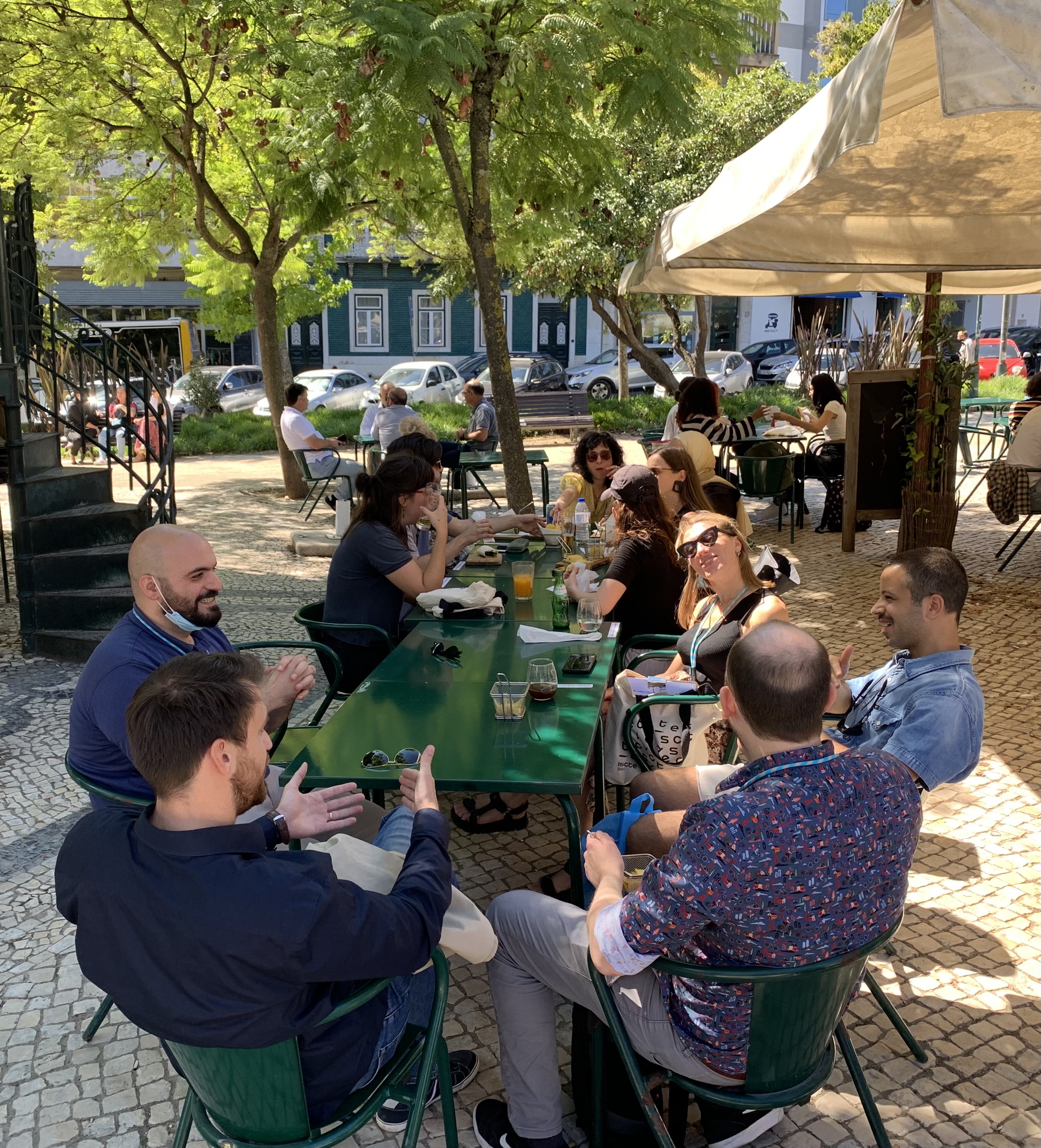 Lisbon as an all-round learning experience
Posted on 29-09-2021
When trying to contemplate the first RE-DWELL workshop in the Portuguese capital, the first thing that comes to mind is that it was such an all-round learning experience. Not just because our joint programme included round-the-clock activities, but mainly because we touched upon so many different subjects, perspectives and case studies. At one moment a philosophical debate arose about flat ontologies, while seemingly the next moment the practical applicability of Building Information Modeling (BIM) would be the subject of discussion. The more philosophical debate took place during a Roundtable - not pictured on the left, which was a leisurely lunch on our first day - with Professor Clapham (University of Glasgow), Professor Debizet (University Grenoble Alpes), Professor Petrescu (University of Sheffield) and Professor Salama (University of Strathclyde). These renowned academics gave their views on the concept of transdisciplinary research for affordable and sustainable housing, which helped us to grasp the concept even better. But besides a clarification, in a way the speakers also challenged us. As Clapham (2018, p. 176) puts it: "there is scope to design a theory of housing that may be drawn partly from existing concepts that fit the housing context, as well as through the design of concepts that emerge from the specific nature of housing itself. Although the production of a specific, transdisciplinary theory of housing is not practicable at the current state of knowledge, it should be a major priority to derive and test out the specific concepts that are needed to build the theory." This is where the RE-DWELL team should pick up the gauntlet, try to overcome monodisciplinary paradigms, work together to redefine key concepts interdisciplinarily and eventually build these up into universal transdisciplinary knowledge. An important element of a transdisciplinary approach is the integration of non-academic stakeholders, and this first workshop in Lisbon immediately demonstrated how valuable this is. Field visits and guided tours make a research project come alive and inspire you in ways that scientific articles are not capable of. But first and foremost, conversations with practitioners, policymakers and in-house researchers can help ESRs to design their methodology in a way that could truly address societal challenges. A good example is how a municipality official (affiliated with the pioneering BIP/ZIP programme) contested the notions of 'top-down' and 'bottom-up' governance, and explained by means of obvious examples how this dichotomy is not found in practice. These conversations are instrumental in transdisciplinary research and make us all look forward to our secondments even more. Reference Clapham, D. (2018). Housing theory, housing research and housing policy. Housing, Theory and Society, 35(2), 163-177.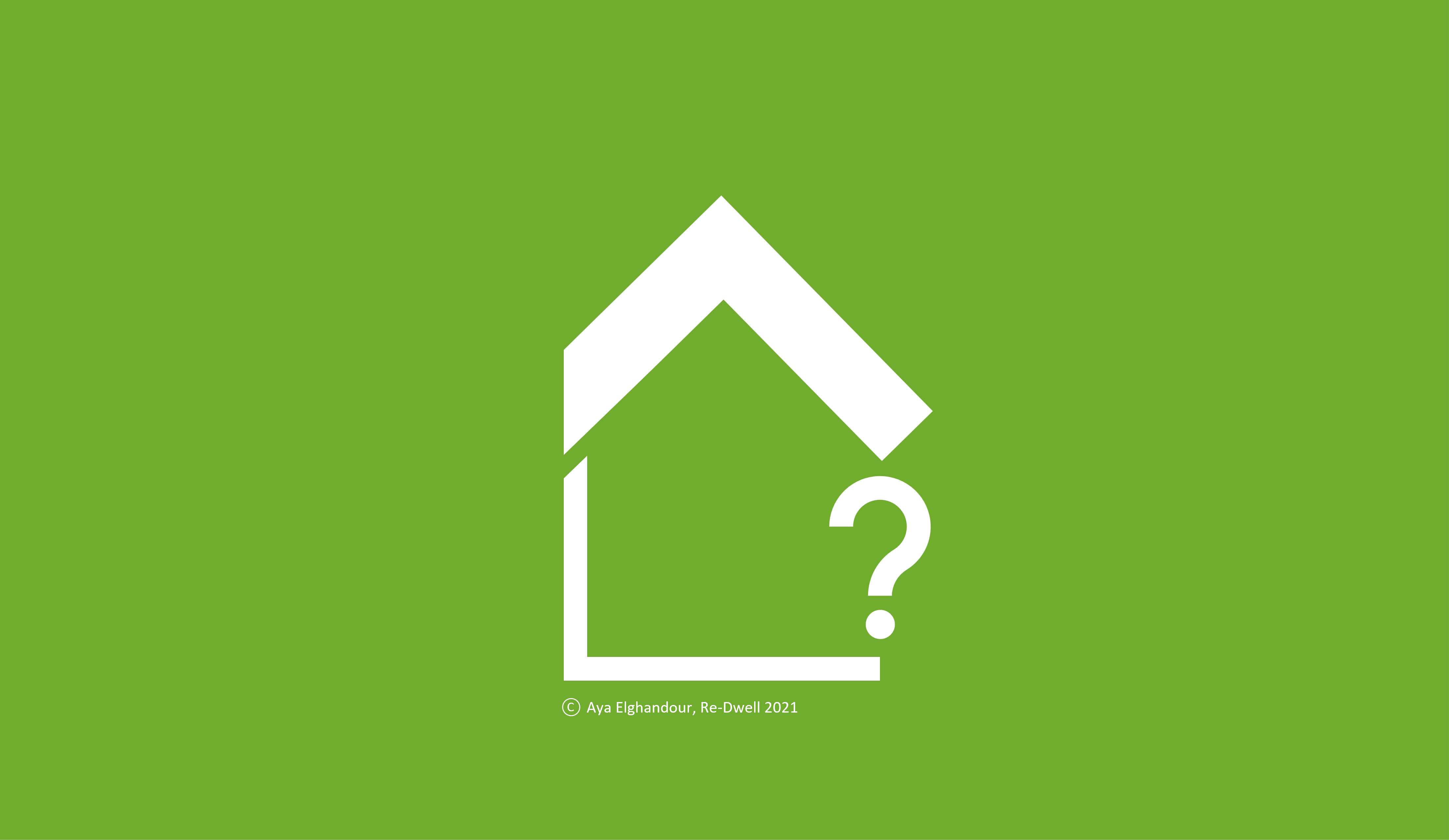 We might think we are helping, but [Through Sustainability Lens] we might not!
Posted on 05-10-2021
Countless examples can reflect this title, right? But today, I will write about a story of a woman living in a deprived area in Portugal. Joana Pestana Lages, who is an architect and urban researcher in ISCTE, shared this story with us in the latest Lisbon Workshop. The story might sound simple and common, but [Through Sustainability Lens] it is mind-stimulating. Along with other inspiring guests' speeches, this story deep inside me reemphasized my research goal to design social housing based on occupants' needs and different lifestyles. In addition, to continuously communicate these needs to architects in practice. At the end of the day, the final product - [The House] - where people live, grow, cook, eat, rest, read, sing, play, cry, celebrate, heal and [recently work!] is designed by architects. However, housing studies are commonly dominated by economists, as discussed in the workshop roundtable. That's why our Re-Dwell transdisciplinary research is bringing economics, politics, and architecture to work together to tackle the ongoing housing issues in Europe. So, just one minute ago in my introduction, I mentioned two things that we need to question: The first one: Did it only happen [recently] that people work from home? The second one: Do architects design all houses? The answer to both questions is No. No, for many reasons that differ depending on location, politics, finance, occupation, personal preferences, etc. In this blog, I will look through the lens of self-produced places 'Slums' where the story happens and where it is [The Time and People] who design and build! No architects, engineers, or contractors … These were some of the words Joana Lages referred to before telling us the story. The story of a woman from Cape Verde who lived in a deprived area in Lisbon for many years. In her small house with a simple slow-paced lifestyle, she washes and reuses plastic wastes and knits it into plastic bags. She plants and raises food animals, securing work, revenue, and food from only one place [Her House]. Her life condition might be judged as insecure, informal, and particularly unhealthy when raising animals in a densely peopled area. Though from another perspective, it is more sustainable than many of us living in adequate residential areas. For instance, she uses minimum energy and transportation and produces minimum waste. In this regard, Joana Lages raised a very interesting question: What would happen to this woman if she had to move to an apartment in a building which is, from our perspective, better for her? We would be ruining her lifestyle, her work, her income, and we would be creating her new financial obligations to pay for energy and transportation, etc. We need to be aware that it is not just a house that costs a certain amount of money. It is not just a group of people to be re-allocated from one place to another. It is people's lives. It is a global issue. For instance, in Europe, there are more than 30 million slum dwellers. No one can deny the urgency of the various efforts and strategies used to tackle this issue or to upgrade substandard areas to incorporate their communities in the city gradually. But before doing so, it is important to listen! And to bear in mind an inclusive and participatory approach to tackle this. We need to think: how can we give these communities a secure space to speak, care and express their needs? How should we listen to find creative solutions that respond to these various and challenging parameters? It is not going to be easy, but it is possible. References https://www.dinamiacet.iscte-iul.pt/research-team/Joana-Pestana-Lages?lang=en https://www.bbc.com/future/article/20190208-tackling-slums-by-making-them-better-places-to-live-in https://www.dw.com/en/inside-europes-slums/a-18011677 https://www.npr.org/sections/thesalt/2013/05/21/185763979/african-cities-test-the-limits-of-living-with-livestock?t=1633387048627