RE-DWELL at the ISHF 2023 Barcelona
Published on 02-06-2023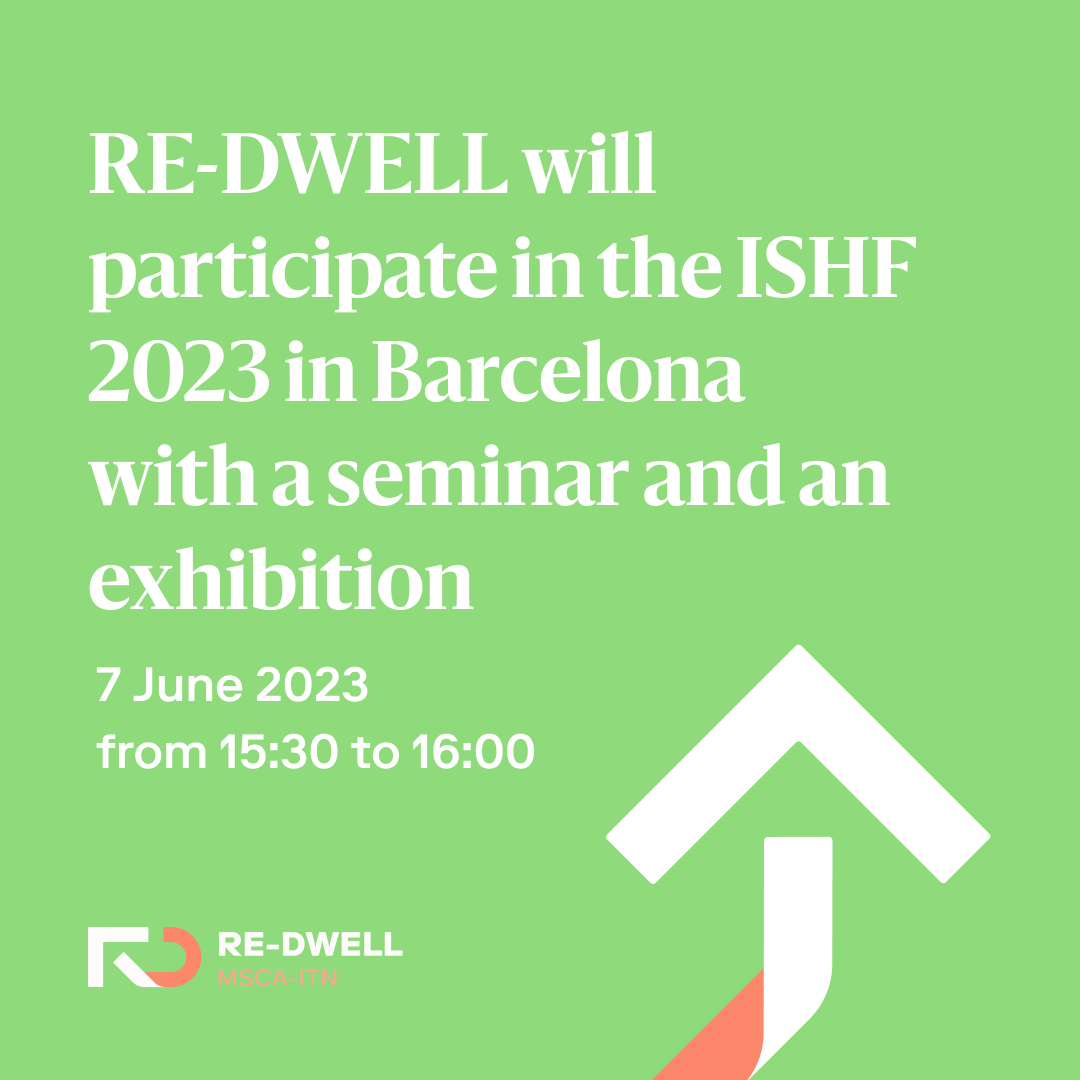 RE-DWELL will participate in the ISHF 2023 in Barcelona with a seminar and an exhibition.
The seminar "Mass Renovation of Affordable Housing: Industrial and Social Innovations" will take place on Wednesday 7 June 2023, from 15:30 to 16:50 at Ecologia Urbana, Av. Diagonal 230. This session is co-organised with Housing Europe and will involve RE-DWELL early stage researchers, universities and partner organisations.
An exhibition at the Congress Palace, on floor 1 next to room 4, will showcase the transdisciplinary research work on affordable and sustainable housing being carried out by RE-DWELL.
More information on the ISHF 2023 website.